Striving to better families, neighbourhoods, and society
In neighbourhoods across Toronto, Bahá'ís and their friends are striving to build a community that weaves together both the material and spiritual necessities of life. Their efforts are inspired by Bahá'u'lláh, the most recent in the series of Divine Messengers sent by God to bring humanity to the next stage of its development.
Bahá'u'lláh's teachings assert that, regardless of race, gender, class or creed, all humans are noble beings and have been created to carry forward an ever-advancing civilization.
Founder
At the centre of the Bahá'í Faith is the figure of Bahá'u'lláh, whom followers turn to for strength and guidance. His life during the 19th century, extending from modern-day Iran to Israel, in many ways mirrors the trials endured and the victories achieved by the Founders of the world's other major religions. Yet the laws and teachings that Bahá'u'lláh revealed are particularly well suited to the challenges that individuals and society as a whole face in this modern age.
Ye are the fruits of one tree, and the leaves of one branch. Deal ye one with another with the utmost love and harmony, with friendliness and fellowship.

Bahá'u'lláh
Video
Excerpt from "Frontiers of Learning" video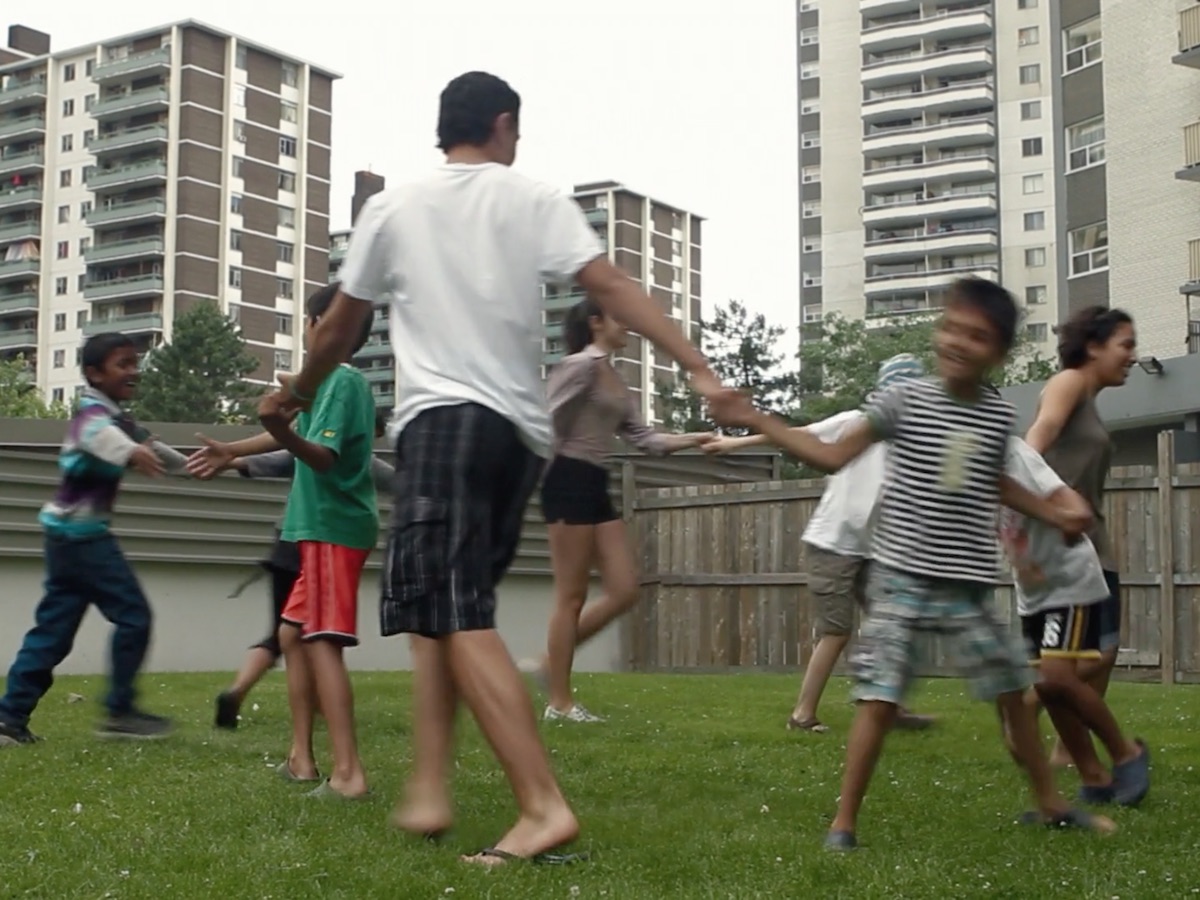 One segment of a four-part documentary film captures this process of community-building in a few neighbourhoods in Toronto, showing how classes for the spiritual education of children and young teenagers have taken shape.
Joining
How does one become a Bahá'í?
To be a Bahá'í simply means to recognize Bahá'u'lláh as the Messenger of God for today and to follow his laws and teachings. There is no formal process or ritual to becoming a Bahá'í. If you recognize Bahá'u'lláh and follow His laws, then you are a Bahá'í. However, a person would normally inform the local governing council (known as the Local Spiritual Assembly) of one's belief, so that they can fully participate in the activities of the community, such voting for the Assembly, receiving email updates, etc.