Study, reflection, consultation
What is a reflection meeting?
The process of building a community into a vibrant, spiritually enriched environment requires multiple spaces in which residents can study together and contribute their ideas and experience. One such space offered by Bahá'ís to the residents of Toronto is a reflection meeting.
A reflection meeting is an opportunity for a group of people in a small geographic area to discuss the progress of the community-building activities that Bahá'ís and their friends have initiated, form a united vision and identify immediate steps forward.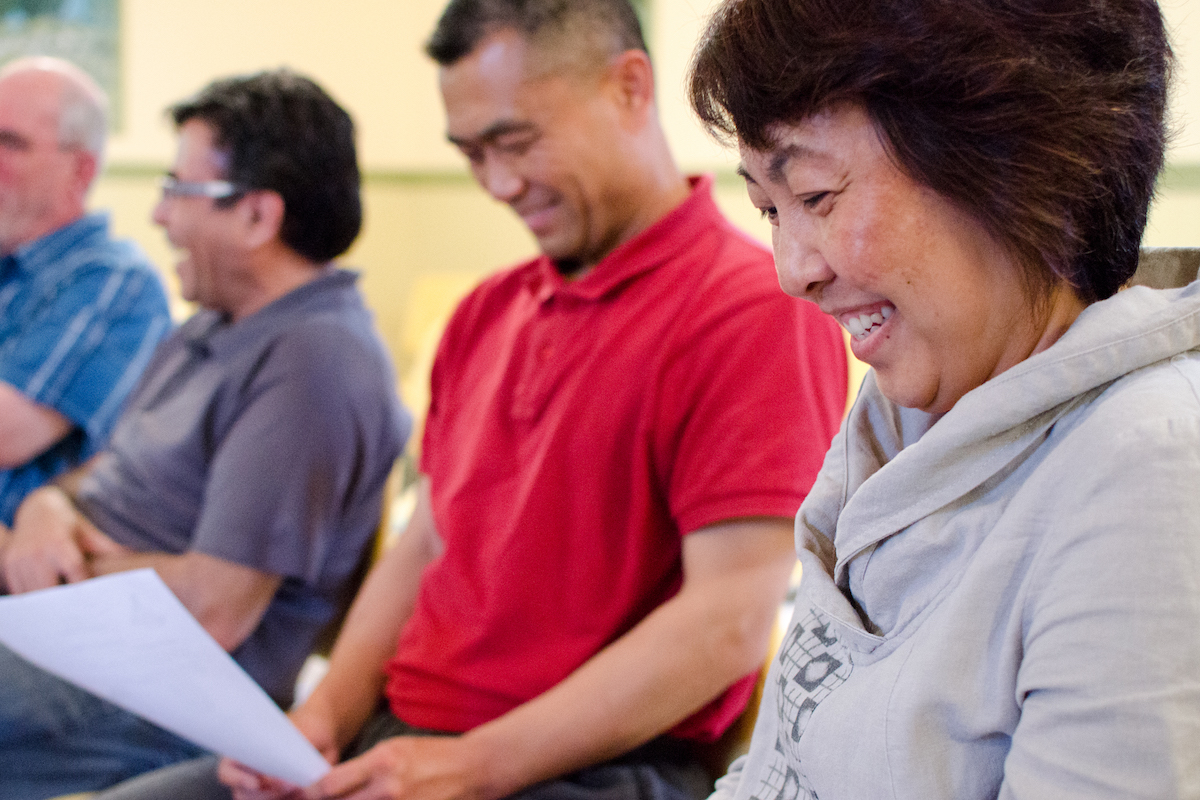 Snapshot
What does a reflection meeting look like?
Reflection meetings happen in many different settings, from community centres to schools to meeting rooms in apartment buildings.
At a typical reflection meeting in this city, people will analyze their experience, perhaps with the aid of a slideshow presentation that includes charts showing the numbers of activities taking place. Stories are also shared that highlight what members of the community have learned. The group will then consult, guided by relevant passages from letters written by institutions of the Bahá'í Faith, and then make plans for the next few months.
The planning portion can take a variety of forms. For example, at one reflection meeting in the downtown neighbourhood of St. James Town, one member of the community made a large, colourful calendar that was pinned to the wall. Near the end of the gathering, everyone, from young children to the oldest members, pasted a sticky note representing their commitment to take at least one action in the next three months. Different people then connected with each other, volunteering to help each other carry out their plans.
Organization
A regular pattern of reflection and planning
Currently, reflection gatherings take place every three months in Toronto and, in order to be manageable, are broken up into east, west, and three central sectors.
Very often, members of Bahá'í institutions are present to inform the consultation and ensure that each group has the support they need to carry out their plans. A spirit of camaraderie is characteristic, fostered by skits, songs and other artistic activities.